Transportation Disadvantaged 2003 Innovation of the Year Award






Planning Your Trip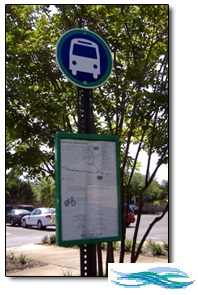 When planning your trip, look at your stop location and times. Also look at your destination and decide which bus will get you there the quickest. After you have planned your trip, go to the nearest bus stop. Look for your bus. Board the bus, pay your fare and relax in temperature controlled comfort.

*Be prepared for delays due to traffic, road construction or bad weather.*



Wheelchair Accessable
All vehicles are equipped with wheelchair lifts.




Deviated Fixed Routes
Please call (850)833-9168 one hour prior to your trip to request a deviation.




Announce Stops
Please inform the driver when you board the vehicle if you are visually impaired or need assistance identifying your stop. It is helpful to sit toward the front of the bus if you need assistance.




Bikes Ride Free
All buses are equipped with bicycle carriers. The carriers are located on the front of the shuttle. Riders with bikes are required to properly secure their bike to the front of the vehicle following the simple three step process printed on the carrier. Notify the driver that you are going to remove your bike when you arrive at your stop. OCT cannot be held responsible for any damage to your bicycle caused by the carrier.



Transit Watch

Riders should familiarize themselves with bus stop locations
Riders and Drivers should report suspicious packages or activities immediately
No one should block bus doors from closing
Drivers and fellow passengers should assist others and follow the Golden Rule: Watch out for the safety of others just as you would have them watch out for your safety